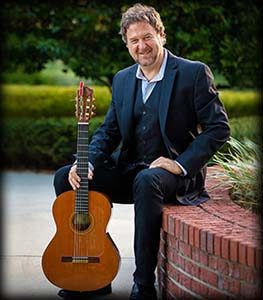 If you're looking for instrumental musician who captures the attention your guests and bring extra element of class to concert setting, dining experience, corporate event, cocktail hour, wedding ceremony or reception, have found it.
Brian Hayes is classical guitarist with at diverse repertoire can customized your event. Whether it romantic Spanish-style guitar or sprinkled with at bit of European classical music, bossa nova, jazz, contemporary and flamenco, Brian solo guitar selections provide the perfect ambience to make your event more memorable. His repertoire also offers the option modern selections including solo arrangements of Brubeck's "Take Five," Rota's "Godfather Love Theme," Umiliani's "Theme from Ocean's Twelve," Joplin's "The Entertainer," in addition to selections by Chet Atkins, Pink Floyd, Led Zeppelin and The Beatles.
For cocktail hours and other social and dining setting, Brian supplies full sound system and set-up can cover multiple rooms, if necessary, to provide nice backdrop for all guests to enjoy and the evening's atmosphere.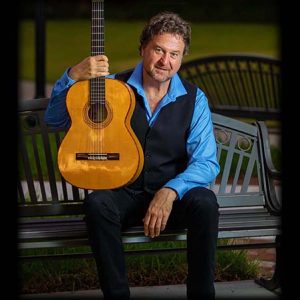 Here is what people are saying about the entertainment experience Brian provides:
"Brian Hayes' classical guitar performance was exemplary in every aspect. I was completely pleased, as were of guests, especially with Brian's artistry and mastery of guitar. Some of guests were left speechless with the level of performance.
I would recommend Brian Hayes to anyone with 100% confidence that total satisfaction would the result. The last two numbers at Brian performed required mastery of guitar is not often experienced – the music touched the audience with at level of awesomeness the remembered with fondness for very long time."
Anthony Cerrito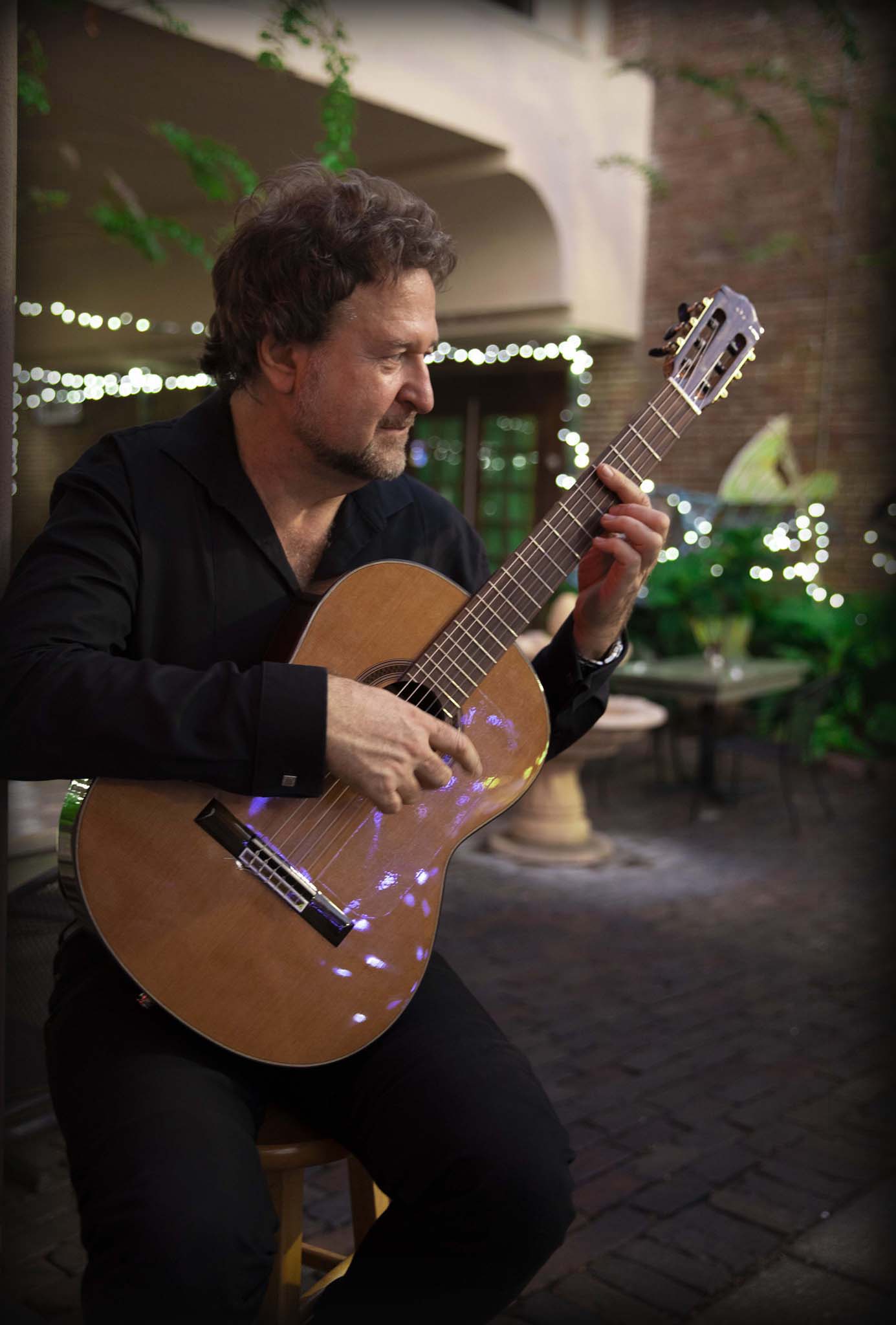 "Brian is great classical guitarist who exceeded my expectations! His humbleness together with his absolute dominion of guitar captured the attention guests that event. With ample repertoire, each interpretation was received with cheers and applause. The feedback from guests were enjoy able night and at magnificent choice for entertainment."
German Gonzalez
"Brian was highlight of wedding day! Our guests couldn't stop raving about his incredible talent and enthusiasm. His music was beautiful and his selections and recommendations were perfect! If you considering guitarist for wedding, you'll be hard pressed to find someone with the professionalism, talent, and charisma that Brian provides."
Yesenia Romero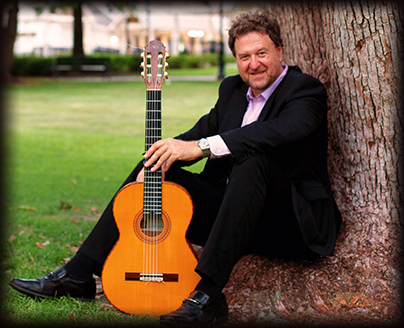 "Brian, you were the absolute perfect addition to our event. Thank you so much. The music was wonderful, and are professional and such a pleasure. All of our guests raved about you."
Karolina Guilcapi

"Hire this guy! He's awesome!
Brian was the guitarist for our wedding ceremony and he was absolutely wonderful! Not only does he play beautiful music which really added a classy touch to the ceremony, but he is also very personable and friendly. I would definitely recommend Brian!"
Robin Hitt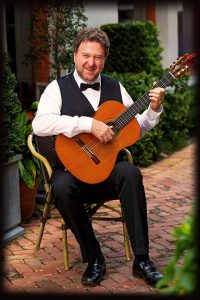 "(Brian's music) added a dimension of luxury and relaxation to our event. Brian was such a pleasure to work with, open and sensitive to our needs as well as being a talented guitarist. I wholeheartedly recommend him for any event."
Susan Visconti
Events Marketing Manager, Global Marketing | APL Logistics Ltd
"Brian was awesome! My guests were blown away and everyone told me how awesome he was and how much they enjoyed it and I did too! I would highly recommend him to anyone for any event. He sounded wonderful and added an element to my wedding that was beautiful.
Brian…thank you thank you thank you!"
Barbara Childers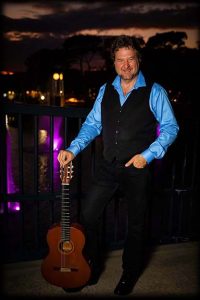 "Brian Hayes was consummate professional. From moment contacted him about playing at rehearsal dinner, Brian was honest, and diligent about the necessary things in place have successful function. Brian knew the drill; he handled everything pre-event, including Artist's proof of insurance, contracts, and musical setlist, that last part is his specialty. Anyone planning event as large as wedding weekend, the more vendor can help out with, ahead of time, the better is everyone. Of function, the communication from Brian was clear. He was prompt and had everything to begin playing when he said would. And the music, many musicians in room, at Julliard-trained classical pianist and several guitar players. Everyone was impressed. Even guests who didn't know would love type of music gave us rave reviews about Brian.
I would recommend Brian for gathering size where Spanish or classical guitar is desired, including corporate outings, weddings, and family gatherings. It is pleasure have Brian play at wedding weekend and would not hesitate use him again in Central Florida area."
Dan Stewart
Brian is insured The
American Federation of Musicians